Details

Written by

Libby Reilly
CNP Integrations, a web development and programming company in Fall River, MA, resides in the Business Innovation Center (BIC).The BIC is a hub for businesses, local vendors, and entrepreneurs in and around the Southcoast region. By being near some of the brightest ideas and entrepreneurs of the area, CNP Integrations is able to be on the front lines of supporting great new happenings.
CNP Innovations and the BIC are proud to host FREE events to support individuals reach goals, explore interests, and meet likeminded locals.
Proactive web security workshop: 2

nd

Wednesday of each month from 6-8 pm.

Building Websites with Joomla

!: 4

th

Wednesday of each month from 6-8 pm

Artificial Intelligence Roundtable: 4

th

Wednesday of each month from 6-8 pm

Video Gaming Club: 1

st

Sunday of each month from 12-4 pm

Coder Dojo: 3

rd

Sunday of each month from 12-4 pm

TAG Business Referral Networking

: 1

st

and 3

rd

Wednesday of each month at 8:15 am

Investment Club: 3

rd

Thursday of each month from 6-8 pm

Fall River Innovators Toastmasters

: 2

nd

and 4

th

Thursday from 6-8 pm
To learn more about our various clubs and events, visit businessinnovation.center
CNP Innovations is also a proud supporter of the Southcoast Mini Maker Faire. 2016 held the first annual faire in Fall River as a way for creative kids and adults to come together to see local creators as well as show off their own skills.
To learn more and get all of the latest updates on the next Mini Makers Faire, follow their website and Facebook.
CNP Innovations is also proud to support AHA!, Art, History, and Architecture, of Fall River. AHA! strives to invigorate the cultural scene and give access to local arts in and around Fall River. They provide free events, local artist showcases, and collaborative forums, contribute to city initiatives, and stimulate tourism and economic development.
Find ways to get involved, events to attend, and other ways to support AHA! on their website and Facebook page.
Additionally, CNP Innovations is working together to promote, grow, and enhance our community through Entrepreneurship for All (EForAll) as both a mentor and a workspace through the BIC. This program works with budding entrepreneurs in New Bedford and Fall River, allowing them to pitch their business or non-profit ideas and team up with a mentor to help make that dream a successful reality. The EforAll 12-week accelerated program moves those ideas forward by providing workspace, knowledgeable mentors, hands-on workshops, and even cash prizes.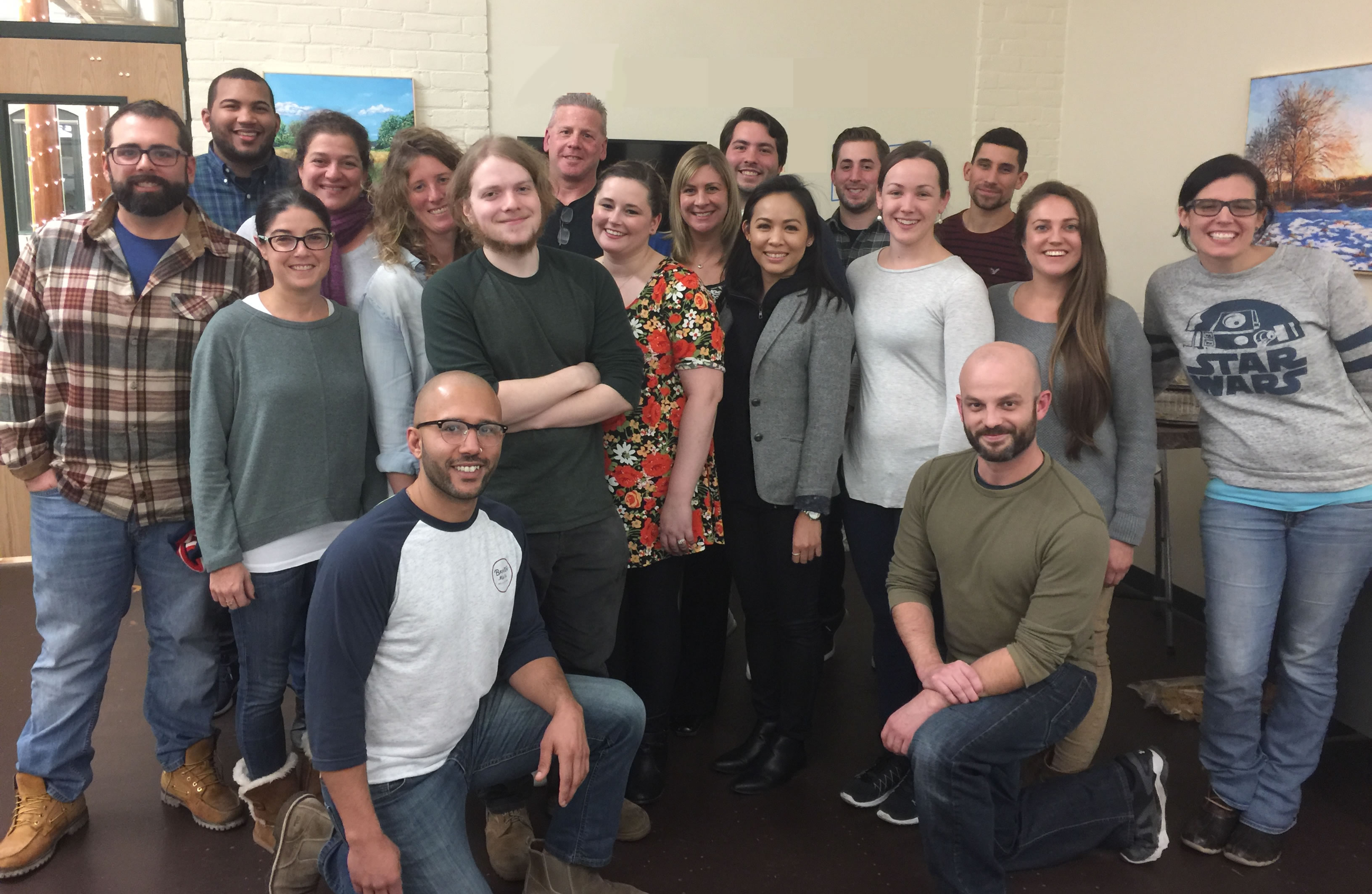 EForAll is looking for new entrepreneurs to pitch their ideas, as well as mentors and local supporters. Find out more on their website and Facebook.
CNP Innovations is proud of these partnerships because they accomplish valuable initiatives for our city that revitalize our history.
With all of the amazing things happening in Fall River, there is no reason to go anywhere else to support great businesses and initiatives, and even begin your own venture of starting a business.
CNP Innovations knows that the future is created in the present, and by supporting a community through these innovative programs and events, we are doing a small part in making tomorrow bright.
Details

Written by

Kevin Andrade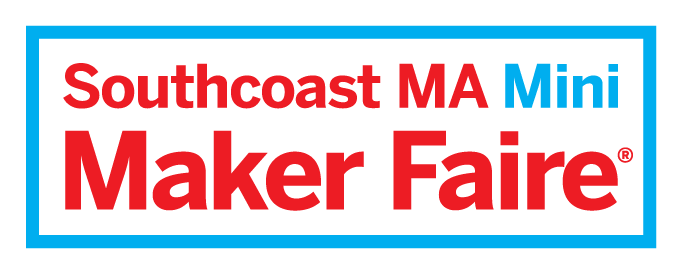 FALL RIVER – Christopher Nielsen spent many years in the music and entertainment industry before moving to the Spindle City and launching CNP Integrations. Now after 16 years of success here as a website construction and management agency, Nielsen is hoping to spread his entrepreneurial spirit throughout the city by making CNP one of the chief sponsors of this year's first annual Southcoast MA Mini-Maker Faire on Sunday, September 18, at the Fall River YMCA.

"CNP is reaching to the community to build good will and contribute to creating jobs and growing our local economy," said Nielsen. "A maker Faire speaks to entrepreneurs, creative artisans and technology enthusiasts. "Partnering with our community leaders to initiate the Southcoast MA Mini Maker Faire seemed like the right opportunity to achieve mutual goals," he continued. The Southcoast MA Mini Maker Faire will feature many institutions, professionals and hobbyists from the area. Some of them may even come through Nielsen's other project, a business incubator for startups based out of Columbia Street in Fall River.
"Our Business Innovation Center initiative is building communities of communities while exploring new technologies and fostering entrepreneurialism, STEAM Education and professional development," he said.
He is also hoping that it may help turn Fall River into a more attractive area for those with high tech business ideas. "There are few technology companies of our kind in the area compared to Boston or Providence," he said. "Our goal is to build a local team and attract talent to the area." In order to highlight CNP's services, the business will be showcasing its Geo Radius Search software for the Joomla CMS as well as offer participants the opportunity to launch their own free websites and learn about free monthly workshops held by CNP.

"We will help inform folks about the open source Joomla CMS project and other innovative technologies," Nielsen said. Joomla CMS is a web hosting platform used to create and host websites that is available for free online.
Nielsen emphasized that in his eyes, this is not so much bringing something new to the Fall River area so much as returning it to its storied history of creation. "We hope to see the Fall River and Southcoast region reinvent it's rich heritage as makers," he said. "If we can help inspire a new generation of talent and embrace innovative technologies around a creative ecosystem I think it will carve a bright future for everyone. "We are excited to be part of this New Maker movement and feel the Southcoast MA Mini Maker Faire is a great experience that should help stimulate more interest, awareness and momentum in our region," he concluded.
The Sothcoast MA Mini Maker Faire is a FREE event that will be held Sunday, September 18th from 10am till 4pm at the Fall River YMCA.
For more information contact: Christopher Nielsen 401-662-1035
Details

Written by

Kevin Andrade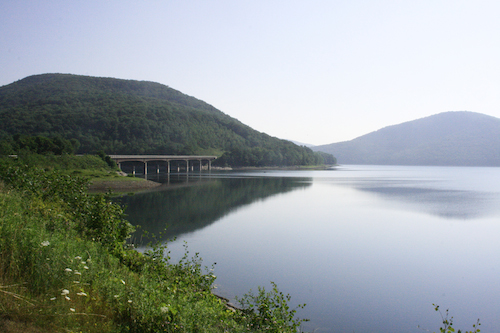 When your job is to ensure that one of the worlds most prominent cities has a steady supply of potable water, it's a given that your in a position of high stakes. They are only raised higher when the responsibility of ensuring that hundreds of thousands of people go along with your plan voluntarily is thrust upon your shoulders.
That is exactly what the Watershed Agricultural Council of the New York City Watershed Region does on a daily basis.
"Basically, we work with local landowners to help them make good decisions on their property that helps ensure the drinking water supply for New York City is kept clean," said Heather Hilson, forestry program outreach specialist for the council. "When I say landowners, we're mostly talking about farmers and forest landowners."
The New York City Watershed has 19 reservoirs and three lakes that hold up to 580 billion gallons of water. About 1.1 billion gallons of that water gets used daily by up to 9 million people. Helping keep that water clean, unfiltered and drinkable is the largest achievement the organization has obtained so far, according to Hilson.
"The biggest achievement is that we are a big part of the equation that has kept New York City Water from being filtered," she said. "A filtration plant would cost NYC trillions of dollars."
The whole process started because the Watershed Agricultural Council's Forestry Program would pay for foresters to write forestry plans for various property owners before and yet found this to be ineffective in their mission of maintaining a healthy environment and water system. They turned to the web for an alternative strategy.
As a result of a shift in their strategic thinking, when they put out requests for bids on the website project, CNP was one of the applicants.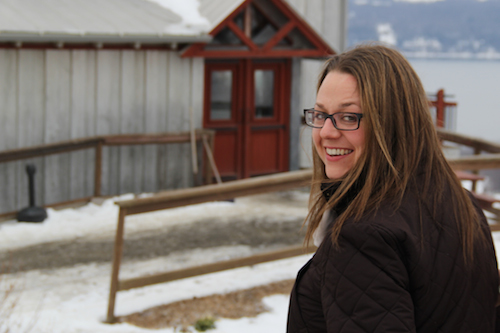 "Usually we have go with the cheapest bid but if we have solid reasons to go with a another bid, we can," said Hilson. "I talked to Chris and I got a sense that he was much more knowledgeable and had done his research.
"Some people just submitted bids without doing any research about our organization," she continued. "But he was comfortable with it."
The project allowed the Council to do away with their forest management planning program, that was in reality not giving the landowners what they wanted, or were interested in.
"The main recommendations in traditional forest management plans involved cutting trees for timber and people don't always want to do that" she said. "This web-based alternative was a cheaper option and through the website people are able to find alternative ways to be active on their land and still keep the water resources clean."
Over the course of their two years of partnership with CNP Integrations, continuous consultations and maintenance on their web page has perpetuated a productive relationship.
"We really hope to continue our relationship with CNP," said Hilson.
Details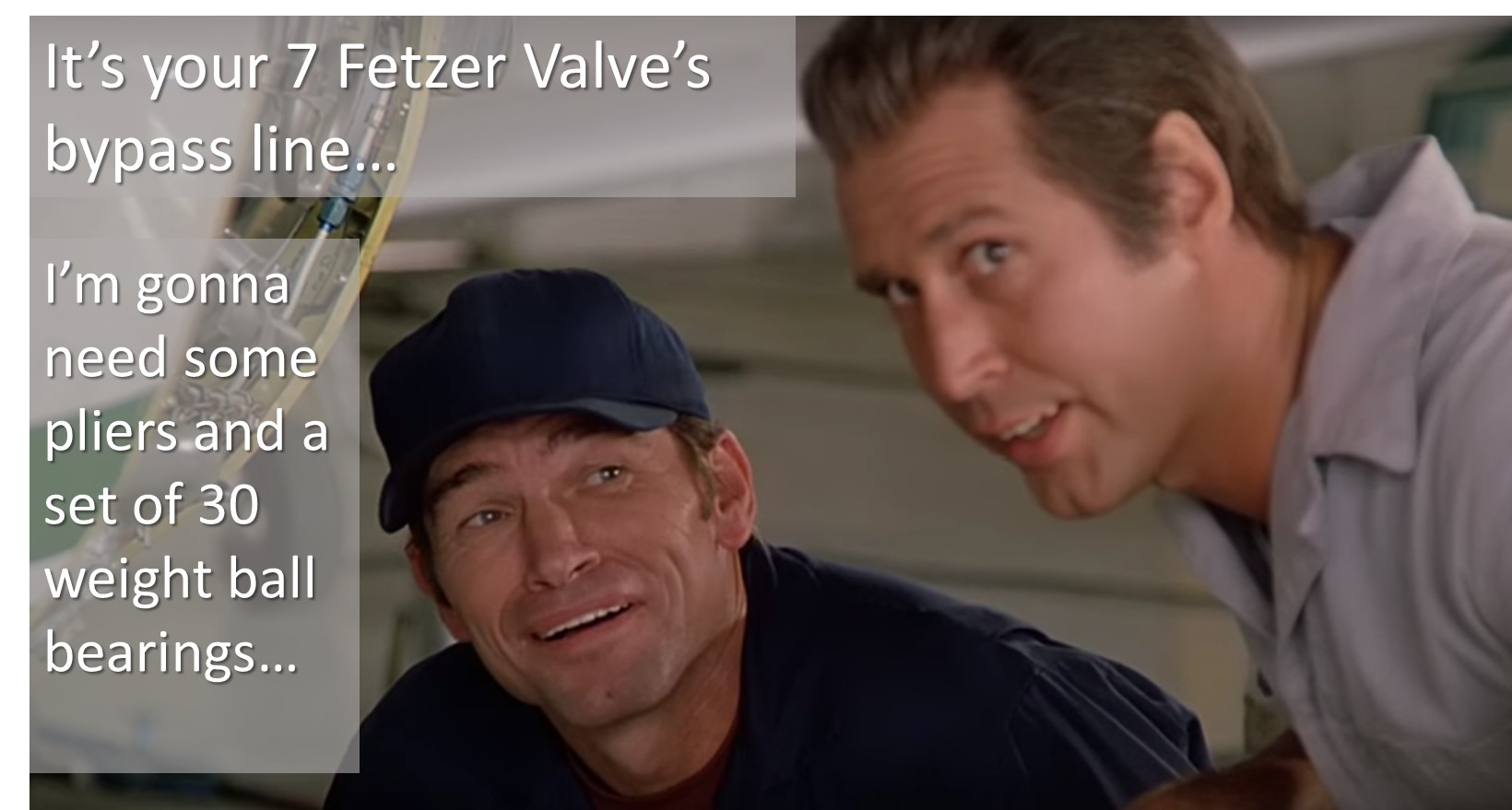 Do you ever use Jargon in your marketing or sales presentations?
Most people do.
I have always preached that you should avoid it whenever possible. I have changed my tune on it a little bit. I think there are times that it is not only good but catastrophic not to.
Let's start with what is jargon?
Wikipedia says that "Jargon is a type of language that is used in a particular context and may not be well understood outside of it." which means that a small group of people recognizes it.
An example of this may be technical speak. If you are a computer programmer, you may talk about CSS. It could also be slang, like someone said "Hashtag." Both examples use language that is only understood in a limited context. What is important to understand is the speaker and the intended audience. Sometimes jargon is necessary to prove you are reputable, or "in the know". It can show that you understand the topic well enough to know the "lingo". It proves legitimacy; that you are an insider.
The medical and tech worlds are like this. If you are talking about a Nurse Practitioner, they are an NP. If you are explaining computer storage, it is in "Gigs" which is a slang jargon.
If I had a conversation with my mother about the NP in my clinic that just bought a new computer with 500 Gigs, she would have no idea what I was talking about. But if I was a pharmaceutical salesperson and walked into a clinic and asked for the "Nurse Practitioner or Medical Provider" on duty, I could be looked at as an outsider.
I used to work with a guy who was a bit of an office bully. He would consistently use jargon terms like CPC, CPM, and PPC (we worked in advertising at the time) especially with new employees in the industry. I think that it gave him a bit of an ego boost to know things that the kids may not have known. That is not an effective way of using jargon.
So where and when is jargon an issue? In short, anytime you use language to communicate to your audience. It could be in your "elevator pitch" (Jargon in itself!), where you talk about what you do, and how it would benefit the customer. It could be in your marketing collateral, or on your website; it could be in the everyday language that you use when you are speaking live to a customer. As a sales trainer, I always used to say that you should stay away from jargon when talking to a prospect. Think of it as Jargon Rule 1.1. Jaron Rule 1.2 is to use it but explain it. Let's call Jargon 1.0 the version where it is used liberally.
Here is an example I use in training classes. I used to work in a ski shop in college. When people came to buy skis, one of the questions I used to get asked was "What's the difference between this ski and that ski" and I would invariably talk about the construction of the ski.
Jargon Rule 1.0 version:
This ski has a channeled wood core, with a titanium dampening layer. It has a deep sidecut, with a moderate flex in the tip and tail, but stiff though the waist.
Jargon 1.1 version:
Based on how you told me you ski, this one would perform better for you. It will be durable, lighter in weight, and turn quickly. On those long flats, it will feel smooth.
Jargon 1.2 version:
It has a channeled wood core. A wood core is more durable than a foam core, which is what that other one is. Think of a piece of wood vs. a Styrofoam cooler, but wood is heavier. What this manufacturer does, is they cut channels into it that takes some of the weight away but still keeps a degree of strength and durability. They also install a strip of titanium metal along the top, and it helps to minimize vibration at high speeds. Have you ever been on a flat section going along as fast as you can, and you can feel the ski chatter? Well, the titanium helps to reduce that. It also is flexible at the top and bottom because when you turn, you want to lean into it, and the ski will bend, or flex, into the snow. A flexible top and bottom, we call them the tip and tail, will allow it to start the turn more easily.
Each of these versions would be appropriate based on the audience. If I used Jargon 1.0 with my mother, it would fail miserably. If I used it with a ski aficionado that hadn't seen a new model and wanted to know what the difference was, that would be perfect. It would lend credibility to that person that I knew what I was talking about. If I used Jargon 1.1 or 1.2 with the ski aficionado, she might think that I'm a new guy who just learned it, or I may be prejudiced and think that she doesn't know her stuff. She could see it as an insult.
The biggest thing here is to know your audience. If this were media (print, audio, video), you would want to make sure you were addressing your buyer personae directly.
Another common use is in overused platitudes. This is one of the worst uses of jargon you can use! Think of words that mean NOTHING. We are a "One Stop Shop". Our company is a "Full Service" or "Comprehensive" or "Passionate about our customers" or my favorite "Best Quality".

Seriously?

If you thought that your business did not care about its customers, had poor quality, or did very little, would you still work there?
For your own good, do this exercise. Pull up your marketing collateral, website, brochures, ads, fliers, anything that faces a customer. Then pull the corresponding material from your competitors. Take turns reading them aloud to your teammates without saying the name of the company or geographical region that may be mentioned.
See if you can tell the difference. If not, you need to cut all that out and re-write it.