Details

Written by

Chris Nielsen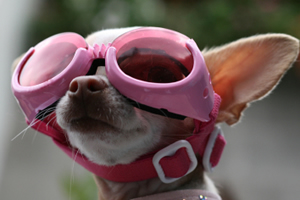 Innovation is the foundation of a secure future
There is a well-known concept in the technology world called Moore's Law which predicts, correctly, that technology advances at a pace where it more than doubles in capability every 18 months. Not that I am old but the internet and the cell phone did not happen until after I was out of high school. I think back about my humble beginnings in technology with Macromedia Flash and how it significantly disrupted a slice of the web and then seemed to dissipate into a nearly invisible niche. Then Joomla among other open source technologies revolutionized content management systems and how people interacted with the web. Now Joomla is growing up and will be 10 years old this year and poised to continue as a relevant force for online technologies. However, like any evolving technology platform it will need to remain innovative and disruptive to stand out in the crowd.
Recently, I have been trying to get my head wrapped around the question of where is technology going to be in 5 or more years. So much has changed in the past 5-10 years and with rapidly emerging technologies such as robotics, the internet of things (IoT), big data, predictive behaviors and artificial intelligence emerging and integrating so much into our daily lives we are truly at a point of convergence that will change society in the most profound ways.
Announcing the birth of CNP Integrations Business Innovation Center
As a small but global web tech Service Company we felt the need to expand our thinking and to be more inclusive of a broader range of technologies and thus the idea of opening the CNP Integrations Business Innovation Center was formed. In addition to being our new home office, this will be a coworking space, host a variety of lab programs focused on new technology, an academy for STEAM education and offer many training initiatives around professional development for entrepreneurs. Officially our doors are open to the http://businessinnovation.center on Tuesday June 9th with our kickoff event for the new Fall River Toasmasters club which offers a curriculum for effective public speaking.
Here is a news article about the event: http://fall-river.wickedlocal.com/article/20150604/NEWS/150607848 & http://www.heraldnews.com/article/20150604/NEWS/150607848
While we are opening our doors to accept membership for the coworking space and beginning to host seminars and training events, we will be working towards some type of a grand opening celebration later this fall once our lab programs have had a chance to get further along and our education initiatives can have time to evolve and organize.
Creative Labs will spur innovation and economic opportunity
We love all of the great tools Joomla as a web platform and framework offers and we still are evangelists for this great software solution. However, we also wanted to build research labs to explore ways of incorporating Joomla with many of the technologies listed above such as robotics, internet of things and artificial intelligence. Our goal with the Business Innovation Center is to create a hub of inspired folks to spark innovative ideas not only from a technological perspective but as they relate to creative business solutions and professional development for our team and community at large.
The Business Innovation Center hopes to connect us with a broader community and empower a new base of customers with the many options for applying successful content management strategies. We are hoping our research labs will also incorporate new ways to use Joomla as a tool to integrate effective business solutions. One of the biggest concerns we have and others should have with all of the technological advances is how to secure our business information and personal data. As part of the Business Innovation Center initiative we are planning to start a cyber-security lab & strike team to help combat and protect our customers from the storm of threats prevalent on the web and beyond. Having dedicated labs focused on new technologies will give us the insights we need to prepare next generation proactive security solutions. We have already started mapping out ideas for developing a catalog of smart security related software protection programs.
For the past 10 years CNP Integrations has been able to offer great value through a careful blend of outsourcing. This has allowed us to build a global network of talent and resources which has not only severed our customers well but allowed us to carve out a good reputation within the industry. With the rabid changes in technology and decline of our local economies we felt compelled to reintegrate and train a local workforce that can complement our highly skilled global teams. Our hope is to stimulate a wave of innovation while sparking a new level of creativity in the services we offer. With a growing decline across the US in STEAM (Science, Technology, Engineering, Arts and Mathematics) skills, we wanted to take a bold step by offer relevant and targeted education and training that could contribute to a resurgence of new opportunities for our local workforce.
Innovation becomes a core value "Because what you do is important"
A big part of our new mission and vision going forward is to help grow and benefit our local economy while taking on and attracting cause worthy projects with a global impact. This all starts with doing things for the right reasons and having purpose with how you deploy technology is no exception. While our mantra of "making your success our success" is a noble cause it does not get to the real reason we are here. Our new way forward is all about "Why"! That is "Because what you do is important!". We felt this statement transcends synergy across all of our core values as a company and as global citizens.
"Because what you do is important!" is our purpose and why we feel the new CNP Integrations Business Innovation Center and local workforce revitalization programs will help us make a greater impact in our local community, increase collaborative synergy with our global networks, give back to Joomla and offer significantly more to the customers we serve.
Let's innovate, captivate, educate, collaborate and see what we can build together.
Details

Written by

Chris Nielsen

A Joomla template is a package of design elements and a framework/outline or "Wireframe" for placing content and wrapping it with design elements on your Joomla CMS web site. Template packages are installed from the back end of Joomla. Some designers with tech savvy skills like to build these packages themselves but most folks find it far less expensive to use or modify a pre built template package from a 3rd party vendor. Most of these templates are very well designed and super flexible for adapting to your design goals. They also tend to be better maintained and more secure and much easier to maintain over time.
When it comes to finding the right Joomla template for your website goals, there are a number of things you should always take into account. It is important to consider the content placement options, availability of source graphics and the quality of their tutorial information when reviewing template designs.
Decide on What You Want
Before starting your search, it is important that you already have in mind a vision that you're aiming for your website. Settle on the color motifs, functionality, and specific genre that reflect your business aims and then shortlist a number of templates based on that. It would also be a good idea to look at your competitors' sites, this way, you can position yourself competently and avoid having a similar appearance to theirs, since the key for thriving in any industry is to differentiate yourself. Let this guide you when picking your template but remain flexible so you are only expecting the priority elements because if you can leverage features in a template right out of the box vs getting too deep in customizations, it will save you time, money and a lot of frustration down the road
Using Premium Templates is the right choice
Knowing your options and having a clear set of priorities is essential to picking the right template. You can search google and find many options for free templates but while some of them may look pretty, we do not recommend free template collections because they do not offer the ease of use, security or maintenance required for long term life support of your web site.
We recommend that you only work with premium Joomla templates. There are many great vendors in the Joomla marketplace but we tend to prefer YooTheme and RocketTheme because they provide a nice variety of choices, are well thought out for flexability and they are easy for us and our clients to use. Both catalogs have rich features, powerful frameworks, easy to follow tutorials with sample content, world class design elements and their support and maintenance are fantastic. We believe in them so much that we actually offer the entire catalogs or Rocket Theme and Yoo Theme FREE to our customers as part of our service agreements. 15 other great vendors, in no particular order, worth reviewing are listed below;
One of the most compelling reasons to use a template vendor is the need for responsive design. That simply means "responsive" to mobile devices such as tablets and cell phones. This is a relatively new trend but worth it's weight in gold to reach your online users from whatever device they may be using. Many of the new templates will support this out of the box. Testing for the more that 2000 devices in the market these days could very time consuming and not only requires specialised skills but in most cases is cost prohibitive for small businesses and organizations.
Most have a lot of deep feature sets to help their templates stand out so make sure any of the features that catch your eye can be easily implemented by you or your support team. Make sure you take the time to review and learn how to use the prebuilt features in the particular template you choose. Even if you do not configure this yourself it will help you communicate better with your support vender and in the end help you get more out of your technology investment.
Performance and Priorities
Prior to installing a template on your site, it would be a good practice to test the demo and review the documentation first. Just like most other products you would buy off the shelf, don't take it home without checking out a few things first or reviewing customer testimonials and specs. Consider how it will adapt to your preferred design priorities and the primary devices you are targeting. Is it responsive? How are the page loads? Do they have easy to follow tutorials? Do all its claimed functionalities work? More importantly, you might also want to get a feedback from people you trust just to make sure that the template is in line with what you've envisioned so far for your business. Some templates are specialized for extensions like JomSocial and Kunena. I have found when testing some of them, while they look sexy and clean they load incredibly slow and slow page loads will lose more users than a groovy design will attract new ones.
Joomla has the best options for template design
As someone that gets to mingle with many of these folks building these great template collections, I hear the inside scoop on how difficult is can be sometimes to build templates for WP or Drupal in comparison to building Joomla templates. What this means is that you are going to get better support, have more flexibility and lower costs by working with Joomla. The Joomla Community is also building a new portal for Joomla templat builders much like the Joomla Extensions Directory and as this comes together you are going to see even more options in the marketplace, thus improving your selection and the competition will drive vendors to make event richer features and easier to use and understand tools for presenting your content through their template designs and frameworks.
Details

Written by

Chris Nielsen
This year's Joomla! World Conference is to date, the third being held in the event's history. Set to convene in Cancun, Mexico, from November 7 to 9, the conference is anticipated to be the biggest and most fun yet. As a wonderful opportunity to connect and learn from all levels of Joomla! enthusiasts and community leadership, event goers are sure to take home valuable knowledge, create memorable moments and forge new relationships from the 3-day event.
Expect active participation from the community's very best and get to know some of the exciting new possibilities in store for Joomla! in the coming years. With many great designers, developers and users attending, there are plenty of opportunities to grow and extend your skills.
Cancun: JWC 2014's Grand Tropical Venue
The Cancun venue cements JWC's goal to promote a global camaraderie since it serves as a nearer location point for the Latin American side of the community who may not always be able to attend events in the US or Europe. Cancun is not only a fun destination but the location is economically reasonable for the rest of the Joomla! community. More importantly, the venue choice provides the event with a holiday feel where everyone can enjoy a tropical location. After all, the Joomla community to many is like an extended family and what a better way and place to bond than in a tropical paradise.
One of the best perks of the event is the all-inclusive stay where you'll get great discounts negotiated by the event organizers. In addition there are a broad range of restaurants and bar inside the premises so you can consolidate your personal or professional meetings and interactions with convenience and little effort. All discounted rates can be extended one week even after the event so attendees can take full advantage of this for extending your stay to enjoy the location even more. Check out the Joomla World Conference website for more details. http://conference.joomla.org.
Program Lineup and Event Highlights
In terms of the program, expect some fantastic speakers and announcements and working sessions designed for a much improved collaborating and learning experience. The lineup of keynote speakers include prominent leaders within the open source community and some special presentations that will surely inspire. The Joomla! Ignite session from last year is set to make a comeback this year with engaging 5-minute presentations designed to kindle your enthusiasm and motivate you to take action.
Exciting workshops are also set to be included in this year's program, and a this is the first year with a track specifically in Spanish. Many of these sessions are designed to include hands-on exchanges and offer extremely useful lessons learned. There will be targeted learning and informative tracks around the following key areas: community, integration, design, development, and business where participants will extensively share and discuss the most common issues Joomla users encounter everyday.
Social Events and More
The 2014 JWC is more than just getting to know more about Joomla—it's also all about connecting the people in the community, whether you're a new or seasoned user. In addition to a full day of activities, for the true Joomla geeks, it will really be a paradise on Friday with an evening of bug squashing and surely there will be plenty of pilsners for the beer lovers. Saturday morning is reserved for workshops while Joomla! In Action sessions are set for the afternoon. For the evening, a Mayan-themed BBQ party is in store at the beach so attendees can kick back, relax, and enjoy the local atmosphere. For Joomla! health enthusiasts, a yoga session on the beach has also been scheduled along with many fantastic activities that will cater to just about any interest. Sunday continues with action packed sessions and extended learning tracks.
We know you are going to want to be a part of all this, and to help make it even more affordable, go to http://conference.joomla.org/buy-ticket and use CNPINTEGRATIONS as coupon code to get 50% off on a standard ticket price which amounts to $150 of savings per person. With that said, a big thanks to the organizers for making the necessary arrangements for such a big event. We're definitely excited for the future of Joomla! and if you want to take part in the very same enthusiasm the community is known for, make sure to have your presence felt at the event.

See you there...
Details

Written by

Chris Nielsen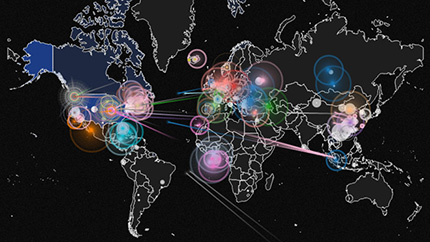 These days when I scan some of the links below and check the news I get the feeling that in addition to the unfortunate physical conflicts around the world that we are also deeply engaged in a World War in cyberspace. When looking into the live hacking maps it looks like nation states and corporations and perhaps criminal underground networks and some "wanabe famous bedroom hackers" are battling online for information dominance and control and perhaps in some cases just for the sake of disruptive outcomes.
A day does not go by where the average person is not in the middle of this with their personal information at significant risk. It is almost like an airborne virus you could just catch being in the proximity of someone infected. You can put up your guard and do all of the right things to protect yourself and still be vulnerable. As more and more companies and services move online we all need to open our eyes a little wider and prepare for many "what ifs". What can you do to become more aware of where and how you are vulnerable and in tune with the threats that are out there? I encourage you to poke around the links below and do some searching yourself on ways to protect your information and practices of using your technology connected to the internet.
Site with news about of recent hacking activities: http://www.livehacking.com/category/attacks/
Here is a real time hacker map by the Norse Security company that shows the attacks against a worldwide honeypot (that is, purposefully vulnerable) network as they happen. While this isn't representative of the full internet, it does act like a microcosm to some degree -- the bulk of attacks originate from China or the US, while Americans almost always serve as the punching bag. You'll even see large-scale (and surprisingly pretty-looking) assaults if you tune in at the right time. http://www.engadget.com/2014/06/24/live-hacking-map/
One of the reasons why we are focused on supporting Joomla as our premium platform for delivering web applications is not only because of the ease of use and robust capabilities that our clients demand. We do this also because the Joomla CMS offers many advanced security features we can use to protect our client data and their customers data. Joomla has lead the way with security as a priority for their platform. Starting at the core with great code in Joomla 3.x and unique capabilities of features like 2 factor authentication are actually innovations that many other similar CMS solutions are striving to catch up to. While there is no such thing as an invulnerable system many Governments and Enterprise customers depend on Joomla already for maintaining the privacy and integrity of their web assets. There is no wonder that Joomla has especially found a favored niche for small business owners, nonprofit organizations and midsized institutions.
Stay alert, be informed and if you are building or maintaining a web site for your business or organization you can rest assured that working with us and a Joomla! 3.x platform will offer you a higher level of protection.