Details

Written by

Chris Nielsen

Every time a JoomlaDay is carried out in a new place, it spawns enthusiasm in the community while bringing together old and new friendships alike along with introducing folks to new things about Joomla in which everyone can benefit. These events open a gateway for getting involved and doing more with Joomla! Once we take advantage of this momentum, then we'll be able to do much greater things with what we know.
Joomla and family are really synonymous when you get involved in the Joomla community and both mean a lot to me. Once you begin participating, Joomla quickly becomes an extended family of passionate, like-minded professionals with common skillsets, multi-faceted interests and diverse cultural mix of worldly experiences. True, it sounds like kind of mouthful, but it is hard to actually put the coolness into words for being part of this charming, often spirited, yet sometimes borderline dysfunctional (said with a smile of course), amazing community. To celebrate the exciting activities going on in the world of Joomla and to bring folks from this global community together, official Joomla User Groups (JUG's) often collaborate, contribute, and plan JoomlaDay events around the world (http://events.joomla.org/).
Here is why this event is important to me ("my story and I am sticking to it"). After transplanting to the East, near Boston, over 14 years ago from the Midwest (I so miss the vibrant music scene there), I settled in around 2006 to build our Joomla centric business. This has been a great time to do stuff on the web and Joomla has become so much more than just a technology platform for us.
Over the past 9 to 10 years of being involved in the Joomla Community, I have been waiting for a JoomlaDay event to happen in my hometown's MN Twin Cities. Finally after 9 plus years of waiting there is finally a JoomlaDay MN planned for July 19th in Minnesota. The only bummer is that I cannot go and to make matters more frustrating, I will be right there in MN and WI at that time. It's kind of like putting a kid in a candy store with him knowing he cannot taste any of it.
I am so blessed to have come from a large family with many uncles, aunts and great uncles etc. and every three years, one of the groups (branches in our massive tree) takes charge of hosting our family reunion. This event spans three days and draws kinfolks from all around the country and sometimes visits from our relatives of originating all the way from Denmark where we have a family crest and a rich history. It turns out that our Nielsen Family reunion is on the same weekend and our branch of the family are the hosts this year. Needless to say, I have to be there. ;-)
There are however, one or two things I can do and that is to be a cheerleader and sponsor of the event.
Joomla is a powerful suite of tools that meets the needs of customers and businesses that utilize it. If you need to build, design, or code a website, or if you just simply want to learn more and know folks that do – this is going to be well worth your time. You will definitely end the event with new friends and plenty of inspiration. Many folks get involved with Joomla as an opportunity for the professional freedom and the flexibility it offers as a powerful online business and content management solution. The work of everyone contributes to your success through working with this open source technology platform.
We want to make a lot of big noise to our many friends and extended family in the Twin Cities to please get out and participate in the great event. I would include family in this call out but as stated they will be with me up in the North woods celebrating Danish culture. :)
With everything said and done, why is this an important event? I can enumerate it for you but where's the fun in that? Better yet, go to the web site and see for yourself what the buzz is all about.http://www.joomladay.mn
There are so many great presentations and this is a great opportunity to get involved. I know some of the most amazingly creative and technically smart folks I have ever met will be there.
Here is a "you betcha" special Minnesota deal. Get a $25 discount on admission by going here.
https://jdaymn.eventbrite.com/?discount=CNPJDAY
It is going to be remarkable to have so much of my family and extended family all so close in one place. I may not be there physically but I will certainly be there at JoomlaDay MN in spirit. I am sure this will be the beginning of something great for the growth of the Joomla community in the Twin Cities. I hope you choose to be a part of it!
Details

Written by

Chris Nielsen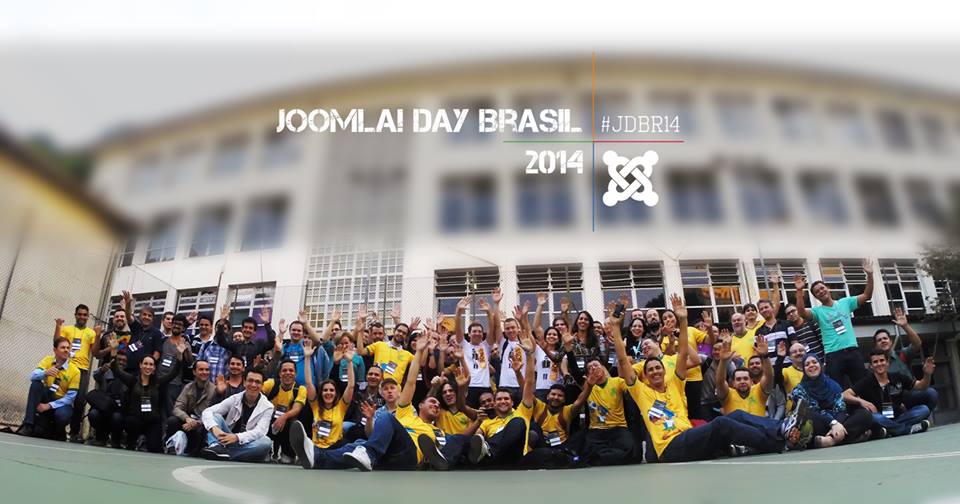 Let me tell you about some exciting developments in Brazil that I learned this past week while participating in JoomlaDay Brazil.
First of all I need to say this was a very well-run event and the community was so warm and welcoming. I really felt comfortable and appreciate the patience of those that worked hard to understand my very limited Portuguese language skills. I met some wonderful new friends, and experienced many another sides of the Brazilian culture. The presentation I gave on behalf of the Joomla Resources Directory (JRD) was about "More Joomla, More Business and More Friends". This was intended to reinforce the JRD "Connect and Do More" campaign and the mantra for Joomla 3.3 release of "Do More… With Joomla!". These all work together to offer so many opportunities for members of the Joomla community both personally and professionally. I am inspired by how Brazil is making this very idea a reality.
Most of the recent activity I am going to share has come out of the capital city of Brasilia but by no means does it stop there. These initiatives below involve three distinct areas of Government, Education and Commercial enterprise. However, I do not see this momentum stopping and these are merely gateways for a bright future in South America for Joomla!
It was interesting to me that the Brazilian Military has chosen Joomla as the default platform for all of it's internal web sites. Right now this is a collection of over 300 web portals used for communications between various branches and beyond. They have found Joomla to be the most secure open source platform for their purposes... guess what... they are still using 1.5 for most of their sites. This goes to show that best practices and careful security planning does work and this is something that is worthy to note. I saw a presentation from one of the lead systems engineers where he showed how other sites had been disrupted or hacked by major vulnerabilities over the past few years while they were able to maintain a maximum secure environment.
To this end on security there was also an interesting presentation by the folks at www.esecurity.com.br. The presentation showed the entire audience how a crafty hacker is able to get right to the root of a server in a way that would allow access to EVERYTHING on it. This security team seems to be way ahead of the curve for security solutions that will protect many of the initiatives taking off for Joomla in Brazil these days.
The Ministry of Education has many web sites built in Joomla and Plone. A recent initiative is working towards migrating Plone sites to Joomla and making Joomla the default platform for this area of Government as well as other municipal and government agencies. There is a team that built a template and distribution platform for making it easy for these agencies to deploy in Joomla. There are also several initiatives for creating training programs to deploy at a variety of levels within the education system. The great part about this distribution is that it is built for J3.3 and J2.5 and is designed with forward thinking of compatibility for upgrades and ongoing maintenance.
The Banco de Brasil (Bank of Brazil) which is one of the largest banks in Brazil and South America, with over 112,000 employees, has begun deploying not only an extensive intranet with many sites in Joomla but a companywide Joomla specific training program for 40 strategic departments within their organization. This program will focus on education and infrastructure for these departments to deploy Joomla sites for their internal communications and a variety of campaigns and strategic initiatives. What this means is they are planning for deployment of hundreds and perhaps thousands of new sites in the coming years.
One goal I had on this trip was to introduce the JRD as a way to stimulate commerce, partnerships and support resources for end users of the Joomla CMS. What that means is that first we need to get as many listings as possible in the directory so that it can be the go to place for folks looking for professional help and service for their Joomla sites. When I learned that there is a Spanish Joomla User Group with over 114, 000 members I was surprised and excited about the possibilities for connecting with this group of Joomla enthusiasts and professional service providers. By the way this group is out of Spain vs Mexico so there is even more of Latin America that can be reached out to. Leaders like Luis Méndez as well and several others that are major contributors to Spanish and Brazilian translations share this enthusiasm and are excited about helping us connect communities with the Joomla Resources Directory. As a direct result of Joomla Day Brazil we hope to form a translation group within the JRD team to help us translate parts of the JRD and work as a liaison between the Joomla translation team and the JRD. I see this as an incredible bridge we can build between North and South America. Ongoing translations will further open the door for various groups, users and cultures to foster more business and collaboration in the Joomla ecosystem. This will mean broader use, better software and more partnerships across borders.
It is incredibly exciting to see such momentum and transformation in this area of the world towards a greater Joomla adoption and use in Commerce, Education and Government. I am humbled to be part of this and hope I can make a meaningful contribution to building and perhaps inspire others to build bridges between commerce and culture with and for Joomla!
Details

Written by

Chris Nielsen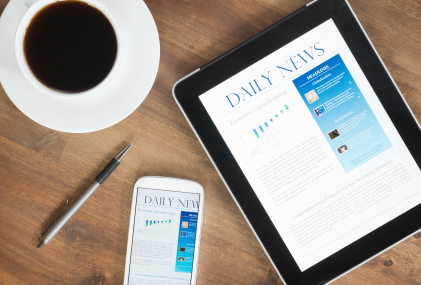 Why? Because Joomla 3.3 will give you anything WP has but you can "Do more… with Joomla!"
WordPress seems to have achieved 20% of the market share right now for open source CMS web sites. While this is a great achievement and there are some super folks within the WP organization, I would make a fair assumption that a significant portion of these sites are rather simple blog sites or information portals. Individuals, small business or organizations can use WP to quickly get a brochure site on line. This is great and I think this is much like being able to use MS word to print on a preprinted three fold brochure template. The do it yourself brochure… simple easy done… but these cookie cutter brochures are really easy to notice the amateurish nature and limited design. I am not saying WP sites are amateurish in any way, they can just fall short of expectations if you are building any website with complexity or that requires a bit more than an out of the box implementation. While this serves a purpose in the marketplace real businesses or folks whom depend on their web presence to deliver professional services, commerce and strengthen their brand, I think will find Joomla much better for "Doing More…"
The Joomla 3.x series has come so far and is now by far one of the easiest and most powerful platforms in the marketplace for building a secure business portal. It is also going to be perhaps the longest supported and most revolutionary achievements in Joomla's history. If your web site is important to the operations or livelihood of your business, the benefits of using the latest version of Joomla are substantial. If you want to achieve a superior design and unique look for your brand identity there are not only incredible template collections that can allow you to build this out quickly but customizing a template for Joomla is far easier than with WordPress.
When you look at the evolution of Joomla as a CMS over the past nine years you will see it has always stepped ahead when it comes to innovation. Every tool has it's place. WordPress is great for where it is used most and if you notice they are not claiming to be a powerful CMS. Joomla though is just that. It has any of the ease of use features that WordPress has plus all of the extendable aspects of a full featured Content Management System. As of late there is even a solid "Joomla framework" designed independent of the CMS for building any type of web application. Moving forward you will know Joomla in many flavors. Not just the most powerful CMS platform but a true framework for building software applications well beyond that of a traditional content management system.
To me when you combined the many robust Joomla extensions targeted at building portals and web based tools for just about any type of business model it just makes the use case for Joomla 3.x clear. Joomla is all about community and thus has attracted one of the most impressive global communities of highly skilled developers and designers into their fold of expertise not only for building Joomla but extending it in every possible corner of innovation. If you want to future proof your business, have more customers, safeguard your web assets and communicate with a beautiful, easy to use CMS… Do Less with WordPress and Do More with Joomla!
Start fresh and on your path to "Do more with Joomla!"
If you are just getting started life is super easy… Go here: http://demo.joomla.org to sign up for a demo site and you can get set up in little time. You can browse the many extensions (http://extensions.joomla.org) and templates (http://demo.rockettheme.com , http://www.yootheme.com/demo , http://www.joomlart.com and many others ) to get a good sense of the sheer power and grace Joomla will be able to offer your business online. If you are ready to get on with a serious portal development project you are going to want to partner with a team or experts in the field whom can help you with strategies and risk management so you can spend your resources in the most economical and efficient way possible. Many development projects can get costly on a number of levels if they are not managed well. Try the Joomla resources directory as a source for connecting to folks http://resources.joomla.org
Upgrade to the latest Joomla to "Do More…"
Ok so for the many folks that already have Joomla sites and you want to move up to the latest and greatest this is going to be a bit more effort if you have an older site. When software evolves it sometimes requires changing some of the core code to allow for the adoption of innovative new features. This is the case with most popular CMS systems and between Joomla 1.5 to 2.5 and now to 3.5. (if you are coming from 1.5). To add to the complexity there are over 10K extensions in the market place and if you use any of these you have to get a matching set. In addition each of the frameworks requires compatibility with the way templates were made. Each version is slightly unique.
Here is some great news…
Joomla got better in the jump from J2.5 and J3.x with what is called "One Click" upgrades. This is very cool though it does sometimes take a couple more than one click and some forethought before you get click happy. Many of the popular template frameworks if you are using them are compatible with both J2.5 and J3.x so this "migration" is more of an upgrade from 2.5 and rather straight forward. With a bit of care those with minimum technical skill and attention to details can navigate this process with the exception of more complex sites. Make sure you use tools like http://akeebabackup.com to back up and clone your site before you do anything risky.
When you are jumping to J3.x from any version of J1.5, I really recommend you work with a partner and proceed with a very careful and thoughtful plan. Again, the Joomla Resources Directory is a great source for finding folks to help out http://resources.joomla.org. There are several extensions out there to help with this but since each site is unique and there are so many variables for how you have configured your site, not all work equally. There are quite a few steps involved if there is any complexity (custom integrations or extensions) or large amounts of content that you have collected over the years. Not to scare you but this is something that requires a bit of Joomla experience and knowhow to get through without a hitch. Most times this can get done in a few hours of support so it is a change you should not be afraid of. However, once you get through this slight "pain point", driving your new Joomla 3.x is going to be a cakewalk and there will be so much more you will be able to do and guess what? …you will be able to do it better and faster.
You will be glad you made the right choice to upgrade and if you are coming from a J1.5 this is a good time to make an investment into your future. There is a solid business case to take advantage of the improved security, performance and feature rich tools in the new Joomla 3.3. Do not miss out on your next chance to use the latest Joomla 3.x and start doing more…
Details

Written by

Chris Nielsen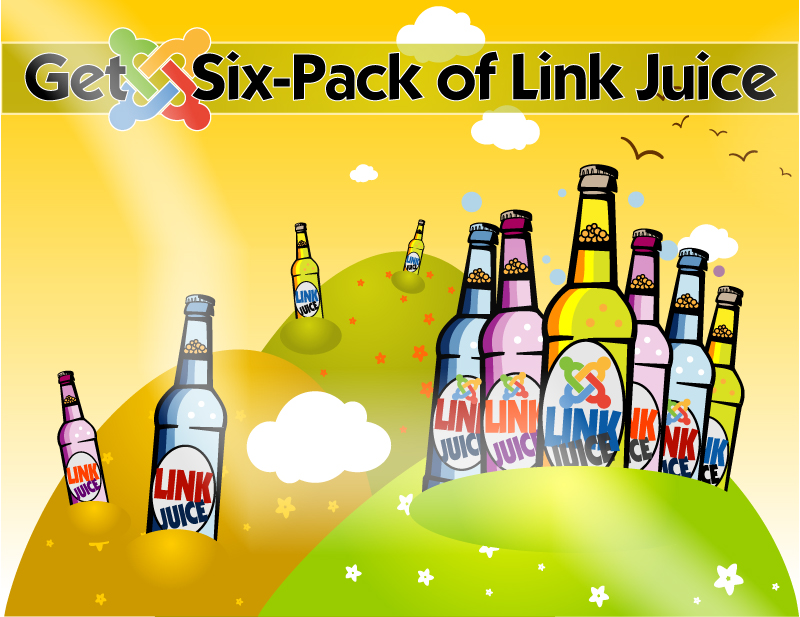 "Do More with Joomla" is the catch phrase for the new release of Joomla 3.3 and "Connect and Do More" is the mantra for the new Joomla Resources Directory (JRD). These are more than catchy slogans; they are spot on with real world meaning. Both the latest Joomla 3.3 and the new JRD are due out this month and this is a great time to get really excited about what Joomla can do for you. I am not sure about you but I am ready to start drinking the "link juice" of a new Joomla 3.3 in a title wave party of enthusiasm and inspiration.
Do More with Joomla…
With a release of great new SEO, performance and other powerful features on top of the highly secure and innovative 3.x technology platform, Joomla is proving to be the most modern and powerful CMS's in the marketplace. While Joomla is so easy to use for simple sites that just about anyone can figure it out, having the power to build complex business applications makes it a first rate contender for so much more in the ecosystem of web solutions. On the front end Joomla has attracted some of the best and most creative designers to it's camp because it is some much easier than other solutions for developing beautiful design templates. On the back end Joomla has also attracted some of the brightest developers and programmers because it uses modern programming and been the most proactive with security. Joomla was the first open source CMS to deploy 2 factor authentication, you know like what you use to access your bank accounts online. In addition to Joomla 3.3 being touted as one of the most secure open source platforms it has been the first to adopt the many other cutting edge technologies that others are racing to catch up to.
In the 80's as I was coming of age in the music business, the technology revolution in the professional recording industry made its mark by delivering some incredible hardware and software that allowed folks with fewer skills or little money have access to powerful tools for creating and recording music. In addition with networks like Rapster and Myspace on the distribution side it completely changed the face of the music business as it was known.
I see Joomla as part of the web revolution that is and will continue to have the same impact in business and commerce online. The Joomla ecosystem is a catalyst for bringing global communities together and since Joomla is the most supported multi lingual CMS, supporting 64 languages, it can empower globalization opportunities in virtually any industry. The trend to centralize operations online has been happening for a while but for one recent example look at companies like Staples where they are closing down 225 stores and moving this attention to their online services. There are perhaps endless other examples where smaller companies are able to reach markets around the world where before they were restricted to local areas.
Joomla is such a flexible platform for building businesses and connections with communities via the web that it is no wonder there are so many folks building extensions and highly skilled companies are devoted to supporting it. With so many new businesses flocking to the web and many folks with current businesses needing to upgrade their web sites, Joomla is poised to be a dominate force for change this year and in many years to come. Using Joomla will continue to level the playing field for entrepreneurs to "Do More" with less investment. It will allow small businesses to offer more to their customers and provide them tools to increase their competitive advantage. It allows leaders of organizations and businesses to maximize their team's expertise getting a better return on their online investments and improve their ability to respond faster to market trends or demands of their customers. On top of all of that it is just plain fun to work with and the people that surround the community keep it that way.
Connect and Do More…
While the revolution in the music business taught me that their innovative tools allowed for some very creative things to happen it did not reduce the need to hone your skills and work with professionals to achieve better results. This is why I was drawn to seeing the Joomla Resources Directory (JRD) fulfill its intended role within the Joomla community. The new JRD will be more than an updated list of "Registered Providers". These "Registered Providers" all agree to a code of excellence and commitment to contribute to making Joomla more successful as a community and technical solution. It is like a set of standards comparative and modeled after that of being a member of the Better Business Bureau. This new model in the short term will help build partnerships and more success stories for Joomla. However in the long term there are tremendous opportunities if these like-minded businesses organize with collaborative outreach in the marketplace.
If your web site is important to the integrity of your business, face it, to do it right this takes a reasonable investment and outsourcing your web development and design is the most cost effective way to get more from your technology investment. Think for a moment of the business case for working with a good provider. For a small business, hiring a tech savvy employee would typically cost you anywhere between $40K - $70K per year or more and they would have perhaps a percentage of the skills to give you a well-rounded web program that would be both attractive in design and technically sound. Working with a team of professionals you not only gain the flexibility of a scalable resource team but will have fewer limitations in time, skill and agility. You can easily leverage more experience and diversity from a creative team vs an individual. You will get all of that with less overhead to manage and magnified results when you chose the right vendor(s).
As a big fan of Joomla and a guy running a company that is dedicated to supporting Joomla, I believe there are three simple principles that folks should consider when using the new JRD to "Connect and Do More… "
One; If you are a business owner use the JRD to find folks that will match your service needs and compliment your business goals. Look for compatible value driven relationships. Forging partnerships with qualified people that know Joomla better than you will allow you to achieve a greater level of success. Most likely you will save time and money as well.
Two; If you are a "Registered Provider" see whom you can partner with on the JRD so you can support your customers better. Working with folks that have skills and experience different than your own will allow you to do more for your clients regardless of whether you bill them directly or refer them to partners. As a company you can only be as good as your customers so the more success you can create for them the more they will create for you.
Three; Once you get involved with the Joomla Community as a user, developer or business evangelist this is a journey of professional development and an opportunity to bride global relationships. This may mean different things to different people. It may be more friends, broader markets or new ideas to fuel your vision on line. It is nearly impossible not to meet interesting people, be inspiration or get new ideas while interacting with folks in the Joomla community.
More business, More Joomla and More friends… Everybody wins
So as the title of the article implies… you can "Get a six pack of Link Juice with Joomla 3.3 and the new JRD". If you are new to Joomla make sure you ask your friends "Whom can I get to build my Joomla site" and visit the new Joomla Resources Directory http://resources.joomla.org or download the latest version right from the Joomla site www.joomla.org. if you want to get jazzed about Joomla 3.3 features go to the landing page for the new Joomla 3.3 series http://www.joomla.org/3 (will be updated once the new J3.3 version is released).