BRAND:

Client:
Dick-N-Sons Lumber Center
Technologies:
Joomla & RT Rocksprocket
Service Provided:
Consulting & Graphic Design
Additional Support:
Security
Status:
Scheduled for Delivery
Summary:
This project included a complete make-over from, logo to layout.
The unique layout of the lumber center presented a challenge in showcasing the many smaller business located inside the complaex. A landing page we devoted for each business with a simple graphical menu on the home page. Each business landing page was also setup with their own rotating advertising banner.
CLIENT FEEDBACK:
---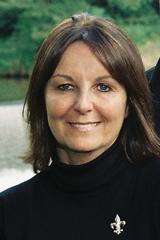 We own several companies were in need of a total rebuild of our website. I was nervous when we began not knowing how the whole process would go and unsure of who to choose. We chose CNP and launched our new company website www.dicknsonslumber.com yesterday and last month launched www.petnetworld.com . Chris from CNP sold me on his company after the first conversation with his knowledge and customer service. Working with both Chris and Fred , the site designer, has been a great experience. They listen to your ideas, offer their own expertise, and made suggestions that I had never thought of. Most of all as a business owner I look for the treatment during the process and the follow up after. Anyone working with CNP will be very pleased with the customer service they offer, the competitive pricing, and most of all the professional product they deliver.