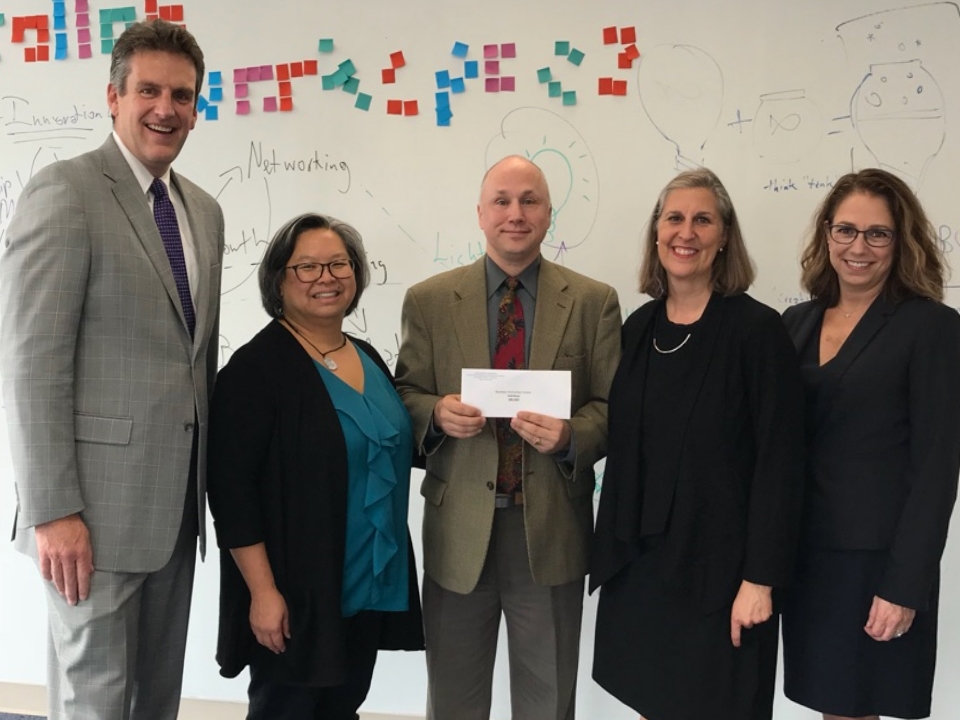 Business Innovation Center Wins $85,000 Grant
This last Thursday, the Business Innovation Center was awarded a Collaborative Workspace Grant to upgrade and expand their coworking and meeting spaces.
In 2015 CNP Integrations launched and now shares space with our community partner, the Business Innovation Center--a unique coworking and creative space in Fall River, MA. Our relationship with the BIC has allowed us to sponsor community activities such as the Southcoast Mini Maker Faire, as well as many other clubs and educational activities. Through the expanded capacity and modernized workspace, CNP will be able to extend its reach in the community through:
Collaborative work environment
Community event sponsorships
Technology and business-related workshops and networking
Internships and mentoring
About the Business Innovation Center
The BIC grew informally out of an idea several years ago when its founder, Chris Nielsen of CNP Integrations, envisioned a modern shared workspace where an old dental office stood. The first of its kind in Fall River, the BIC became a place for educators, artists, entrepreneurs of all kinds to gather in a professional yet welcoming space—a creativity incubator with the facilities to support both work and learning through play!
In addition to renting coworking space, the BIC is home to a variety of STEAM-related clubs, professional networking organizations, and its anchor tenant, CNP Integrations. The facilities include a makerspace for technology and artistic pursuits, as well as a full-service multi-media production facility.
The BIC and CNP Integrations are located at 385 Columbia Street in the Historic Cultural Corridor of Fall River, MA. More information about the BIC is available at http://businessinnovation.center