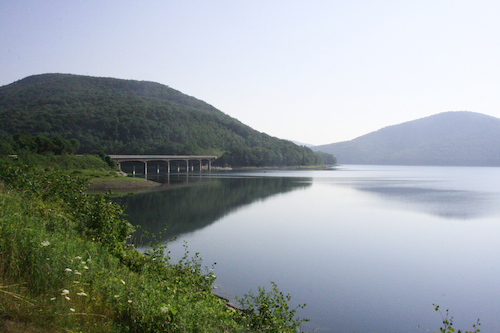 When your job is to ensure that one of the worlds most prominent cities has a steady supply of potable water, it's a given that your in a position of high stakes. They are only raised higher when the responsibility of ensuring that hundreds of thousands of people go along with your plan voluntarily is thrust upon your shoulders.
That is exactly what the Watershed Agricultural Council of the New York City Watershed Region does on a daily basis.
"Basically, we work with local landowners to help them make good decisions on their property that helps ensure the drinking water supply for New York City is kept clean," said Heather Hilson, forestry program outreach specialist for the council. "When I say landowners, we're mostly talking about farmers and forest landowners."
The New York City Watershed has 19 reservoirs and three lakes that hold up to 580 billion gallons of water. About 1.1 billion gallons of that water gets used daily by up to 9 million people. Helping keep that water clean, unfiltered and drinkable is the largest achievement the organization has obtained so far, according to Hilson.
"The biggest achievement is that we are a big part of the equation that has kept New York City Water from being filtered," she said. "A filtration plant would cost NYC trillions of dollars."
The whole process started because the Watershed Agricultural Council's Forestry Program would pay for foresters to write forestry plans for various property owners before and yet found this to be ineffective in their mission of maintaining a healthy environment and water system. They turned to the web for an alternative strategy.
As a result of a shift in their strategic thinking, when they put out requests for bids on the website project, CNP was one of the applicants.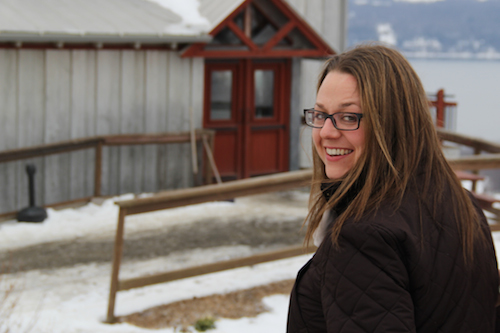 "Usually we have go with the cheapest bid but if we have solid reasons to go with a another bid, we can," said Hilson. "I talked to Chris and I got a sense that he was much more knowledgeable and had done his research.
"Some people just submitted bids without doing any research about our organization," she continued. "But he was comfortable with it."
The project allowed the Council to do away with their forest management planning program, that was in reality not giving the landowners what they wanted, or were interested in.
"The main recommendations in traditional forest management plans involved cutting trees for timber and people don't always want to do that" she said. "This web-based alternative was a cheaper option and through the website people are able to find alternative ways to be active on their land and still keep the water resources clean."
Over the course of their two years of partnership with CNP Integrations, continuous consultations and maintenance on their web page has perpetuated a productive relationship.
"We really hope to continue our relationship with CNP," said Hilson.