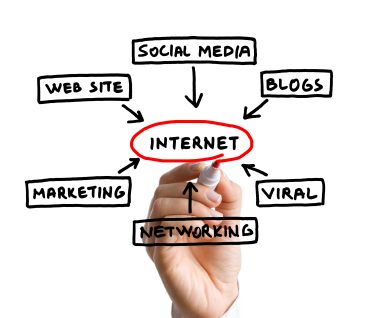 Building any web site requires careful thought and it is especially important to remember these four elements in your design and strategy. I recommend that you put together a list of questions and collaborate with others to help develop a well-rounded approach to each. Determine which elements related to each topic will best suit the needs of your organization. Fortunately, the Joomla CMS is the best CMS technology platform you can use to implement these tactics. Not only is it one of the easiest for non-technical users to manage but it is the most flexible for building robust full featured intuitive web applications as well. We have rarely found a more suited technology solution for practical use in Government, Non-profit, Small Business Enterprise or affordable Learning Management.
1. Web applications and usability
Test, evaluate, strategize and design your CMS strategy for optimized results
When a user gets to your website you want to keep them there and make their visit enjoyable as well as add value for them spending their time on your website.
Often an important challenge to overcome with web application usability is making it intuitive for the user. When you are close to the inner workings of your site it is easy to overlook how your site is being perceived by an end user.
You are going to want to have just the right balance between the amounts of content; how it is presented as well as making sure you are able to connect the right message with the particular users that you want to attract.
Some simple usability guidelines;
Minimum clicks - minimize the number of clicks needed to get to the desired content
Performance – make sure your site is optimized for page load performance
Simple and clean – Make sure you display enough content but not too much. Do not let the user get distracted.
Guide the user on an easy to follow path - Where ever possible predetermine click paths based on user types and guide them to the best possible experience based on what they are looking for.
2. Navigation and Information Architecture.
Website Navigation and Menus is easy in Joomla
When a user comes to your site you want to have the right information for them in the right place and nothing more. Make sure you ask what items are the most important and what items do your users care about the most? What items will they be willing to look for? What might you think you need but may not be required in your main navigation? Take for example "Contact us". This is something folks like to put on the top menu and while it is important if a user is looking to contact you they will most likely be willing to scroll down your page to find it. Perhaps you will not want to give them another menu item to read on the top. Or perhaps you want to have a more predominate call to action someplace on your page that send then into some type of sales funnel. In this case a moving the contact us to a bottom menu would give them one less option to distract them from where you want the user to travel.
Thinking through your navigation is one of the most important aspects of a user's experience on your site. Taking the time to be thoughtful with your navigation can be paramount for keeping your visitors and converting them into clients. It is always useful to gather unbiased feedback for consideration. Improper navigation for your business model and audience can reduce the success of your web site and cost you money through less conversion.

3. Designing your site with SEO in mind:
Web Design for Search Engine Optimization (SEO) with Joomla CMS
Search engine optimization (SEO) much like social media management is a moving target and requires constant attention and monitoring of how traffic is responding to your site. Configuration of your Joomla CMS is also important so make sure you have taken the time to optimize your site for performance, not only for speed but effectiveness of keywords and all content attributes.
Key elements required for effective SEO;
Define effective keywords that have significant search volume related to the content and services or products you offer.
Pay attention to what competitors are doing and what key words are working for them
In Joomla you want to think through the names of your categories, image file names, alt tags, and article titles.
Craft original content and continue to add or update content over time that has the right density of your chosen keywords.
The Joomla Content Management System (CMS) has a lot of features for Search Engine Optimization (SEO)
Most work required for effective SEO needs to be done with how you generate and manage your content so because Joomla the among the very best CMS systems in the marketplace you are starting in the right place. Joomla is a solid platform for organizing and optimizing your content effectively.
Joomla features the built in ability to create search engine friendly urls (SEF)
Any good content management system (CMS) provides the ability to update titles, body text, markup, metatags, and all other aspects of your website quickly and easily.
Search engine optimization (SEO) (which relies on keywords and "organic search"), can also be complimented with Google adwords campaigns and other traffic building tools. These require the same research and must be aligned with your overall keyword strategy.
In addition to Joomla CMS's great SEO and content management features there are a number of SEO-related extensions for the Joomla CMS. Be sure to review the Joomla extensions directory for more options.
4. Social Marketing – Connecting to social networks
Social Marketing – Wire up your Joomla Site to be Social
There are a number of popular social networks that have risen to fame and power over the past few years, Google Plus/Circles, Linked in, Facebook, Twitter just to name a few. It is nearly impossible these days to run an effective campaign without making some type of social connection, after all people want to talk with other people not another computer. They also are easily convinced by opinions of others. With that said you need to think through how you can be were the conversations are, involved in the right conversations and making sure you are listening to them.
There are great tools like www.hootsuite.com and others that can be set up to help you manage and schedule posts. However, there is an art to getting all of the right pages configured and knowing what will be the right content to push out and when.
Make sure you take the time to determine how each applicable social channel will be used so that you are attracting people vs turning them away. There is a lot of competition in the marketplace and as these networks become more of the norm so will it be that folks will be more disciplined as to what information they want to subscribe to.
If you want to take social to a new level you can consider actually building your own community. This approach actually delivers virtually unlimited potential for harvesting sales opportunities while building your own loyal following. This in itself though requires a well thought out strategy and a comprehensive roadmap if you are to be successful.
Conclusion; Content and conversion is king – Joomla CMS rocks!
Be sure to be willing to stay on a learning path around these topics and work with professionals that understand them. Remember that the marketplace is an ever changing place when it comes to online marketing. What works today may not work tomorrow. What worked yesterday may not work today and to maintain effectiveness you will need to stay in the loop of current trends, follow the conversations and interactions with your site and not be afraid to adapt to the changing tides