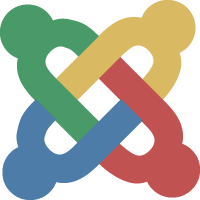 A little over two years ago I wrote these top ten reasons for using Joomla after seeing a similar list for Drupal. I felt we needed our own list for Joomla. Since this list was created there have been many advances with the Joomla 2.5.x release and now the Joomla 3.0.x release that is ramping up to a super charged 3.5 release. There are many new reasons to love using the Joomla platform. In fact they have actually even spun off a unique platform based on the Joomla framework that is an ideal launch pad for building just about any web application you could dream up. So while the following reasons are the top of the list for many, there are so many other great reasons to use Joomla.
Rapid web site development: Joomla is relatively easy for non-technical users. Built in sample content, one click install templates, and clear directions can help you get started. A basic Joomla site can be set up with most web hosts in minutes.
Thousands of extension and integrations: Joomla! offers over 10,000 extensions and is supported by one of the largest global development communities. You can focus on designing a great web site and know there are many useful features that you can add on as needed.
Modular and extensible architecture: Joomla! is open source which allows limitless opportunity to extend features and functionality. Joomla! is build using a MVC framework on top of a LAMP-based architecture, offering developers and designers flexibility that is also cost effective.
Social publishing and community building: Joomla! has capabilities to leverage the latest social media technologies including wiki's, blogs, articles, forums, social networks, bookmarking, RSS feeds, business listings, document management, CRM, ERP & LMS integrations, and more.
World class user interface (UI): Joomla! has one of the largest portfolios of customizable feature rich templates available online. These world class designs are built for customizing your layouts and implementing your branding strategies in a way that saves time and money.
Multi-sites, profiles, replication and backups: Numerous options are available for implementing complex content management and user profile strategies on larger web development projects. Multi sites can be managed and sites can be backed up or cloned easily.
Thriving global development community: The Joomla! CMS community is one of the largest open source communities in the world. Open forums and extensive free training resources are readily available. In addition, commercial support firms also can help at competitive rates.
Reduced software acquisition costs: Joomla! CMS takes GNU/Linux, Apache, MySQL, and PHP. Developers can access source code to accomplish virtually any web based requirement. This offers scalability and flexibility, extending the capabilities of your web tools over time.
Secure, extensible and dependable: Joomla! CMS is used on over 2.9% of all web sites worldwide. This means patches and updates are presented in real time by an aggressive online development community. Extended security systems such as Secure Live and regular server auditing services help make Joomla! one of the most secure web platforms available.
Fun and easy to use: Once you experience working with Joomla! CMS you cannot help but to be addicted to learning all that you can do with these tools. The more you know, the more you are amazed at the possibilities of what you can create online.
If you are on the fence and can not decide betweel WordPress, Drupal or Joomla as the foundation for your next web project I hope these ten reasons may help put you over the edge towards choosing Joomla as your first choice. If not then give us a call because I want to hear why you are still not convinced. We would also love to hear the reasons you like Joomla best and perhaps we will add them to the next list.