So... DIY stands for "do it yourself" and as someone relatively new to web technologies or Joomla itself, this article offers a few of the many places you can start building a powerful web site using the Joomla CMS (Content Management System).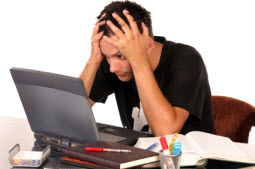 If you've ever tried to do anything technological by yourself for the first time, it can at times be overwhelming. However, once you have your raw materials and places to go or people to ask for help (resources), you can be successful.
Raw Materials:
Joomla Install
Joomla Template
Information Sources
Joomla Install: Your Web Host
When you want to use a domain name you've purchased, you need to buy web hosting. There are thousands of hosting companies out there and many of them offer some kind of 'control panel' experience where you can log in and do things like make email addresses (chrisThis email address is being protected from spambots. You need JavaScript enabled to view it. ) and where you can do things like install Joomla. (A popular method to do this is Fantastico, which comes with Cpanel.)
If you aren't sure how to do this, don't be afraid to ask your web hosting company to help you out. That's what they are there for. Cloud Access has a lot of great information and they are a hosting company that specializes in Joomloa hosting.
Joomla Install: Joomla.org
If you really want to figure out how to do this yourself, Joomla.org has detailed how-to instructions here: http://www.joomla.org/about-joomla/getting-started.html You can also get a free 30 day demo installed for you by going here: http://demo.joomla.org/
Joomla Templates: Google.com
There are literally thousands of Joomla templates available. By specifying 'free Joomla templates' you will find your free options. Companies like Rockettheme, Yootheme, and Joomlashack have 'premium' templates, which means you pay a base price and can use the template on your website. Usually these premium templates have more design choices or extra features when compared with the free themes. They also are more likely to be more secure, offer better support and are updated frequently.
This article has information about some theme providers and goes through how to install a theme on your Joomla website step by step: http://www.brighthub.com/internet/web-development/articles/94780.aspx
Places You Can Go For Help:
Joomla.org
Social media (ex: you can tweet @joomla)
Online training
Once you've installed Joomla on your domain and installed the Joomla template you want to use on your domain, the rest of this is going to be you customizing Joomla based on what you want your website to do.
Joomla.org has plenty of resources for people at all levels of Joomla knowledge. For example, you can through search over 10,000 extensions in the Joomla Extension Directory (JED) and read reviews of other people who have used them. Joomla.org is the first place online that is updated when something changes with the Joomla CMS software. There are also forums where you can post your questions.
One thing you'll notice about the Joomla community is that people are very helpful and friendly. Let's say that the template you just installed isn't letting you change the background color, even though you followed the instructions exactly. Someone in the active Facebook or Twitter community may be able to help you out (check the forums on Joomla.org first to see if someone else had your problem too).
And finally, if you want to know Joomla very very well, you have several options for in-depth personalized training from our team or companies like OS Training, www.lynda.com or www.joomlashack.com (Joomlashack University) are great resources for prebuilt training courses. Rather than solving a specific problem, these comprehensive programs can give you some background knowledge to understand Joomla in a deeper way. You also may look through the catalogs on www.packtpub.com to find great books on Joomla for beginners and experts alike.
What might you discover in doing it yourself? That it might be a little more complicated or your project might not quite turn out as expected. And that's ok. On Joomla.org is a list of Joomla professionals who can help you out on your site. This blog post at Manos Crafted is the perfect summary on if Joomla is truly a DIY website software.
http://manoscrafted.com/blog/item/58-is-joomla-a-do-it-yourself-cms
Yes, you can use Joomla to build your next amazing website... but you might need a little help from your friends in the Joomla community.
And just because you can do it yourself does not always mean you should. if you are trying to tackle any project where your business or livelihood depend on your web portal, we recommend that you seek professional support and contact a vendor like CNP Integrations or another Joomla focused web development company. The great thing about Joomla is that there is a global community of highly talented folks available to help you achieve just about anything you could imagine online. CNP Integrations consulting and development programs are focus on developing success stories, guiding you on a path for maximizing the return on your investment, and assuring you get responsive technical or creative expertise. Make sure you take the time to verify that whichever vendor you choose, they are the right match for your needs and the scope of your project.