Until recently, getting the right look and feel for community sites was a challenge. There were not many options outside of custom CSS work or default settings. Now there are a couple of low cost options for getting nice looking designs for your community website.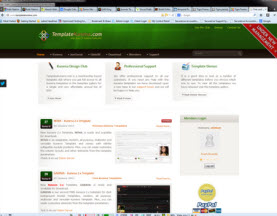 When we build a community site using Joomla CMS most of the time we use JomSocial (versus Community Builder) for the community building engine. JomSocial is feature rich and consistent with many of the workflows used in popular social platforms like Facebook. That said, there are a few times when Community Builder is a better choice because of some unique custom list features. It is also a great choice if you need to build a site specific to Joomla 3.0.
Some community sites only need threaded discussion to facilitate their online discussion and they are then built with Kunena Forum. Often JomSocial and Kunena Forum (or Community Builder) are used together because they closely integrate. When you use both, they can be configured to share the same user profile data.
Something to mention is that older versions of JomSocial were challenging to use in mobile or responsive templates. In part, because in older versions of JomSocial custom code libraries not supported by Joomla core were used for some of JomSocial's unique features. This made it difficult to stay in step with Joomla and new template frameworks as they evolved. The new version of JomSocial (version 2.8) has come a long way from previous versions and now is built leveraging the Bootstrap libraries, which are much more mobile friendly. While there is still more to be done with JomSocial to be fully responsive and it does not yet support the new J3.0 (at the time of this article) it will soon.
Here are a couple links you may find useful when trying to style your JomSocial community site or Kunena Forum:

This company has some very clean templates for Kunena Forum and they have a nice user interface in the backend that allows non-technical users to configure the styling with ease. http://www.templatekunena.com/
I signed up for a subscriptions and found their NOVA template worked well for our new community building forum.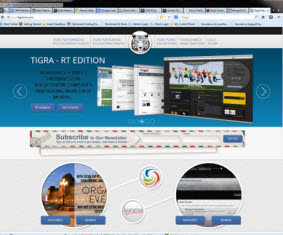 Another solution for templating the JomSocial environment would be to search the add-ons area on the JomSocial web site. http://www.jomsocial.com/addons Honestly, I have not been overly impressed with some of the template solutions but you should check this out anyways for plenty of cool features you can add to your community. If there is not a complete solution there for what you need we can always custom code this for you.

Something interesting is that the new Tigracon framework offers an interesting option for styling communities. Tigracon supports both Kunena and JomSocial. http://www.tigracon.com/ The thing I like about them is they leverage styles in existing Rocket Theme and Yootheme templates. In addition, if you chose a template that has been styled for both Kunena and JomSocial you can get extra value out of leveraging this framework for delivering compelling designs that are then consistent across your entire community portal platform.
For more information and ideas on community building stay tuned to our blog her on CNP or jump over to http://www.cnpintegrations.com/communities/ to find out about our community building success programs.